Which Farm Animal Needs What Sort of Livestock Fence Panel?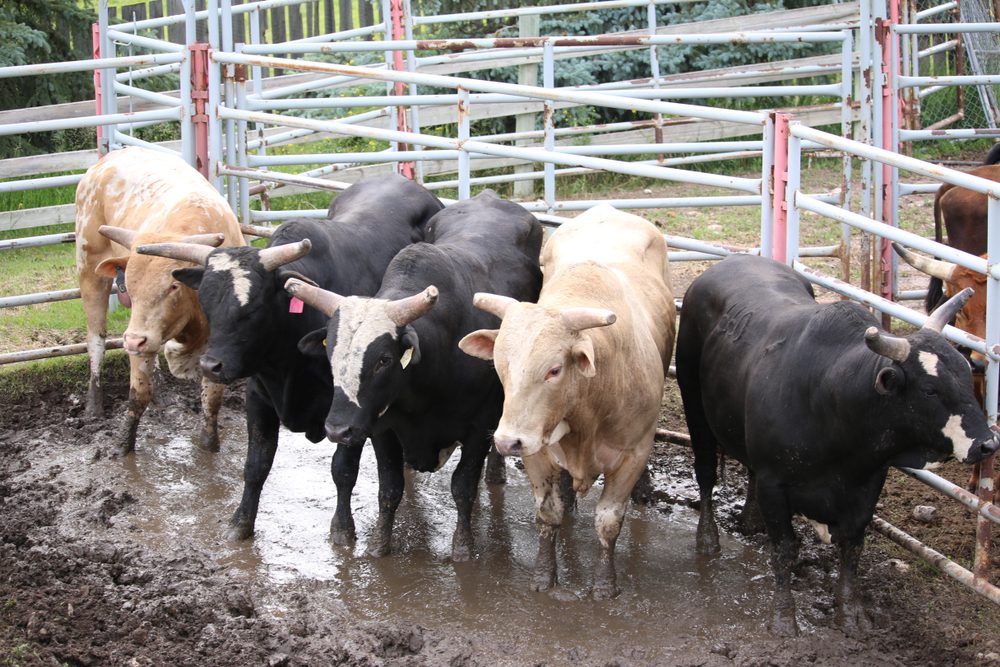 A major portion of farming equipment involves making sure that your land is kept safe and operations remain optimally efficient. Fences serve the purpose of protecting animals and crop yields. It confines them and prevents external hazards from troubling them. However, remember that in fencing, one size does not fit all. The type of livestock fence panels you should get is entirely determined by the farm animal you are working with.
Best Fences for Common Farm Animals
Cattle
Traditionally, barbed wire fences have been considered the best for cattle enclosures. They are still widely popular today, but there is another option that has been giving barbed wire some tough competition. Termed as high tensile wire fencing, these also come with pre-treated wooden posts. If you are concerned the bulls might be too aggressive for this type of fence, you can comply with thicker posts and larger gauge wires. You can also introduce electrification to your livestock fence panels to boost containment.
Horses
Horses need visibility. Thinner wires are not ideal for their compromised eyesight. If they can't see the fence, they will run into it and become entangled. Not only is this dangerous for your horse, often causing grievous injuries, but it can be pretty costly for you too. Especially if it keeps happening frequently.
Keep your horses safe by installing heavy-duty wooden or vinyl posts, complete with board fences. You can also use wide-stranded electrified poly tape in place of traditional fence boards. Board fences are the bulkier of the two and must only be installed by professionals. Poly tape is preferred because of its portability.
Goats
Goats are tough and rugged, but they are also master escape artists. To make sure that you are not chasing them down the road, get specialized goat wire net fencing. Keep the posts sunk close together, and lastly, as a final flourish, electrify the fence.
Hogs
Feedlot panels are the best way to contain hogs. It may come off as surprising, but hogs are fond of barrelling into fences and trying to strong hand their way out. Feedlot livestock fence panels can be configured into custom fencing solutions with relative ease. They are durable and keep your livestock safe.
Chicken
Chicken wire fencing features a small diamond weave in a clustered grid pattern. Chicken wire is 20 gauge thick and considerably lightweight. These come in rolls and are manufactured between 2 to 5 feet wide. This type of fencing protects poultry from hawks, foxes, big cats, dogs, and other predators. Chicken wire is sometimes also used to protect freshly sowed flower beds and gardens.
Quality Farm Fencing Solutions Right Here in Jerome, ID
Bison Pipe & Supply has an exclusive line of livestock fence panels and steel fencing solutions. Join our herd today! Contact us at 800-764-7473.