Steel Strength: Giving Dog Owners a Fencing Relief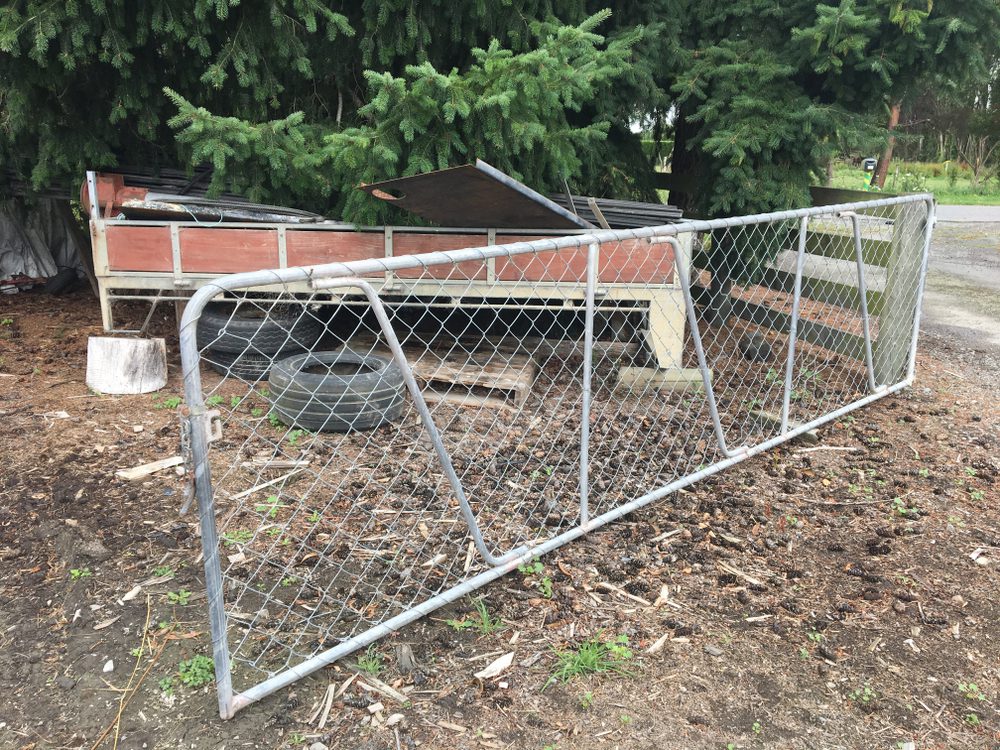 What's there to worry about when you have a lovely family and a cute dog at your residence? Stress levels begin to decline as you spend more time with your four-legged friend. But what about their safety? If you get what we indicate, you will look forward to the best fence supply in Idaho. However, skip that rush unless you gain some valuable information.
What does it take to get an appropriate fencing solution?
Which fence type will meet the needs of strength and durability?
Before contacting the fence supply near you, it's vital to spend time with these questions. But what if we can simplify your seeking with some time-saving revelations?
Going Through the Common Fence Supply Options
Here is a list of all the available fencing types that dog owners in Idaho must consider.
Wooden Fencing: Besides safeguarding your dog from other animals, this option ensures reliable strength. However, they can undergo cracks over time and do not allow digging.
Requirement Status: Not the Best Deal.
Chain Link: It is an ideal option for dog owners who prefer the following features:
Cost-Effectiveness.
Durability.
However, it skips that eye-pleasing vibes and the installation process consumes time.
Requirement Status: The search for the best continues.
Metal Fencing Support: Metal fencing is the way to go if you need no compromises with strength and longevity. The best part about this option is that it balances elegance with protection. That gives dog owners in Idaho the best of both worlds.
Requirement Status: Successful!
Narrowing Down into the Best Metal Fencing for Dogs
Steel gets the most attention among the various metal fence supply types because of the following facts.
Versatility Attracts Dog Owners: Steel is a mesmerizer in the versatility department. You can considerably turn on the safety and versatility metric as this metal is ideal for dogs of varying breeds, sizes, and temperaments.
Durability Like No Other: Safety is where steel fence supply stands tall. You can protect dogs from all possible hazards and escapes with the on-time installation of these fences.
Maintenance Ease Wins Hearts: People usually worry about maintenance responsibilities with fencing installation. However, steel fence supply restores maintenance ease as it does not demand regular monitoring.
What Makes Steel Superior to Others?
Although we have discussed some fantastic benefits of steel fencing, we have something to cover. What is that one thing giving it an upper edge over its competitors? Here is the answer:
A fence supply consisting of steel can endure the harshest weather conditions, keeping durability intact.
Dog owners also need customization features allowing them to fulfill their specific needs.
Let's mention the installation ease that steel fences ensure. However, you must contact experienced fencing companies to get optimum support.
Steel fences last longer than expected and are sturdy enough to ensure maximum protection of your four-legged friend. That's how they win the superiority battle and provide excellence to clients.
The Ideal Spot for Fencing and Piping Requirements
Do you need quality steel products and fencing support for your project? Bison Pipe is here to give you satisfaction, mental peace, and durability.
We also provide fabrication services to clients besides piping and fencing support. You'll get every piece of information on our website.