Fencing Contractors: Experience and Warranty Matter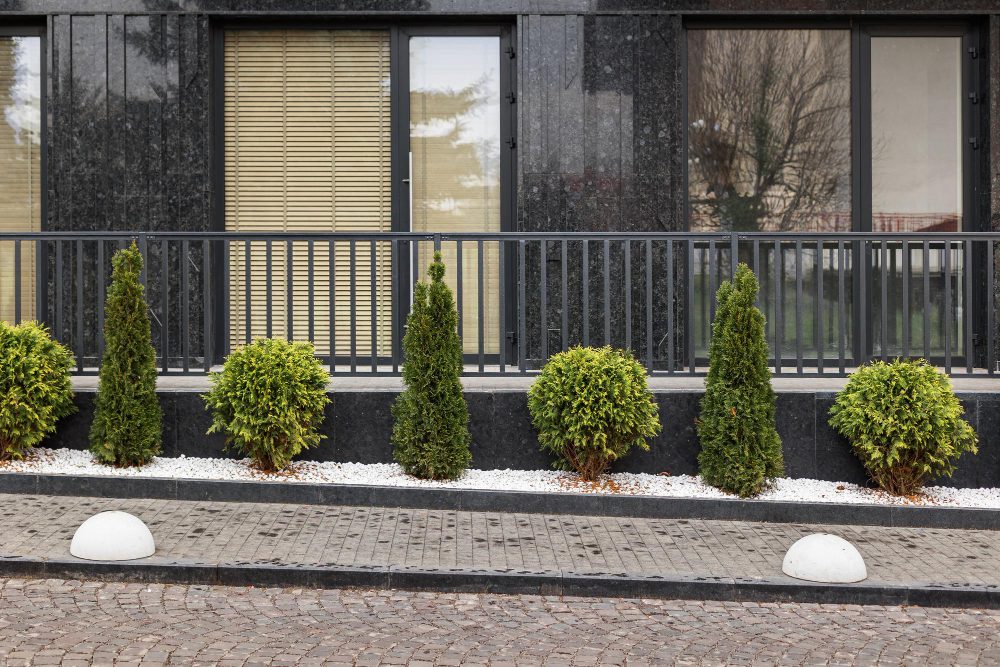 Fencing enhances your property's security, privacy and aesthetics. If you want to build a fence around your home or business, you may do it yourself or hire a professional fencing contractor. While it may seem cost-effective to take on the fence installation task, it's essential to weigh the pros and cons of each option. A professional fencing contractor brings several benefits, including experience, access to fence supply, warranty and inspection.
In this blog, we'll delve into the ways to hire a professional fencing contractor and why it's essential to prioritize experience and warranty.
The Internet: A Powerful Tool for Finding Fencing Contractors
The internet is a valuable resource when searching for fencing contractors in your area. You can browse different companies' websites, read reviews from previous customers, and compare prices. While the internet can provide you with a wide range of options, exercising caution and doing your due diligence before hiring a contractor is crucial. Don't trust a company's online reviews blindly. Review the company's credentials, such as licenses and insurance, before hiring.
Pay Attention to the Detail
Attention to detail is essential when you've narrowed your list of potential fencing contractors. A professional contractor should thoroughly approach fence installation, from the initial consultation to the final inspection and the fence supply they use. The contractor should take time to assess your property's terrain, soil type, and slope to determine the appropriate fence design and materials. A detailed contractor should also provide an exact project estimate and timeline.
Time is Money
Fence installation is a time-consuming process that requires patience, precision, and expertise. If you choose to do it yourself, you may spend more time and resources than anticipated. On the other hand, a professional fencing contractor has the skills, experience, and fence supply to complete the project efficiently and within the agreed timeline. Hiring a contractor frees up your time, allowing you to focus on other aspects of your property.
Choose a Contractor with Proven Expertise
Experience is a crucial factor to consider when hiring a fencing contractor. An experienced contractor has tackled different fence installation projects, understands the best practices and safety protocols, and can handle unforeseen challenges that may arise during the installation process. With experience comes the ability to provide solutions to unique situations that a novice may need help to solve. Before hiring a contractor, inquire about their experience and ask for references from previous customers.
Access to Tools: Why Professional Fence Installers Have the Edge
Fence installation requires specialized tools and equipment that a novice may not access. A professional fencing contractor has invested in the tools and equipment in handling different fence designs and materials. With the right tools, the contractor can ensure the fence installation is accurate, stable, and long-lasting.
Warranty: Why Peace of Mind Matters
A warranty is a vital aspect to consider when hiring a professional fencing contractor. A reputable contractor should offer a warranty on their artistry and the fence supply used for the installation. The contract gives you peace of mind, knowing that the contractor stands behind their work and will rectify any defects or issues that arise within the warranty period.
Inspection: The Importance of Quality Control
After the fence installation, a professional contractor should conduct a final inspection to ensure everything is in order. This inspection involves checking for loose posts, gates, or boards and making necessary adjustments. The contractor should also advise you on how to care for your fence and schedule routine maintenance checks.
Upgrade Your Property with Durable Fencing Solutions!
When it comes to fence installation, hiring a professional fencing contractor is the best decision. They bring experience, expertise and access to tools, ensuring that your fence installation is accurate, stable and long-lasting. At Bison Pipe, we offer high-quality fence supply and installation services to clients in Idaho and beyond. Our team of experienced professionals can deliver exceptional services that exceed your expectations. We understand that every property is unique and we tailor our services to meet your needs and preferences.
At Bison Pipe, we take pride in our craftsmanship, attention to detail and commitment to customer satisfaction. We offer many fence supply options, including steel pipe, chain link and wood. Our team works closely with you from the initial consultation to the final inspection, ensuring that every aspect of the installation meets your expectations.
Our fence supply materials are of the highest quality, ensuring that your installation is durable, long-lasting and requires minimal maintenance. We also offer a warranty on our artistry and fence supply, protecting your investment.