Varieties of Steel Pipes in Construction and Their Many Uses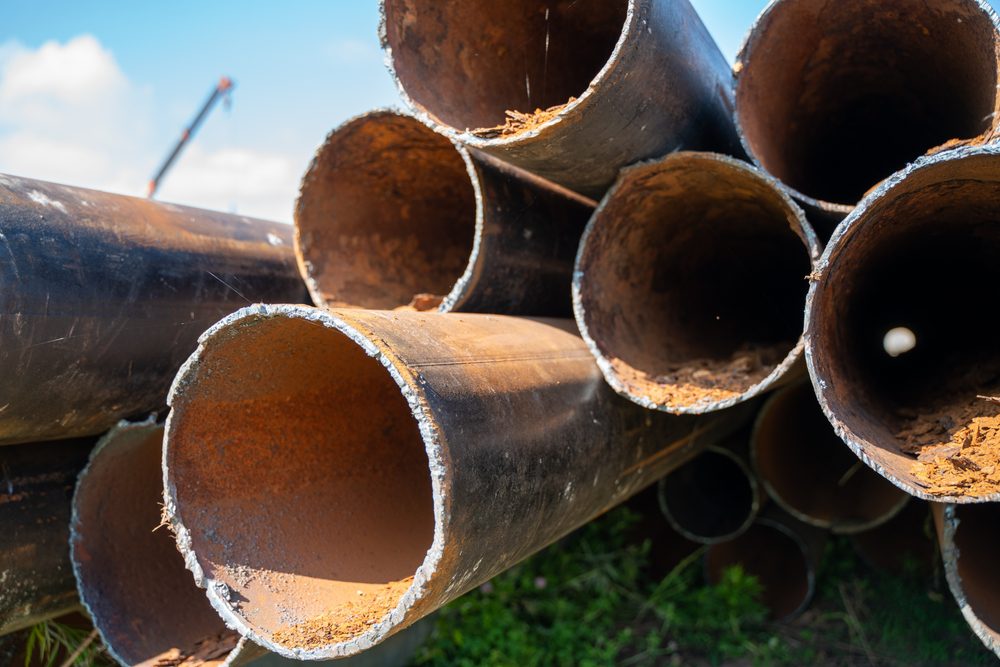 The construction industry relies heavily on steel pipes and tubes. Steel pipes are the best alternative for most jobs, from steel pipe farm gates to the construction of marine equipment to structuring buildings.
As one of the nation's premier steel pipe distributors, we took it upon ourselves to make the masses aware of the applications of steel pipes in the construction industry.
What Are the Types of Steel Pipes Useful for Construction?
The majority of the steel pipes in construction sectors fall under these 3 categories –
● Welded Steel Pipes
Welded steel pipes are the easiest to manufacture out of the three. These have a low production cost and plenty of raw materials available. As a result, welded steel pipes are one of the most popular and useful metal pipes in the world. Their manufacturing occurs in varying lengths and shapes as per the requirements of the client. Steel pipe farm gates usually derive their presence from this variety.
● Seamless Steel Pipes
As opposed to a welded steel pipe, seamless steel pipes' manufacturing occurs from a single piece of metal. These pipes, as the name suggests, do not have a seam or a welded joint. Seamless pipes are generally a little higher in demand. The absence of joints and creases ensures that the pipe has a uniform structure and can handle the excessive force from all sides. A welded pipe, on the other hand, does not have an even distribution of strength.
Seamless steel pipes come in circular, rectangular, and square shapes. The greater leak protection means they are aptly suitable for transporting gases, liquids, slurries, and powers alike.
● Insulated Steel Pipes
Insulated pipes are a contraption consisting of a steel pipe base, an insulating layer, and an outer casing. Insulated steel pipes are useful to maintain the temperature of the liquid inside. Some of the most common usages of these pipes are in hot water plants and chemical manufacturing facilities.
How Are Steel Pipes Used in the Construction Industry?
Tubular and lattice masts for transmission lines, both overhead and overland. This includes trains, trams, and electricity.
It can be beneficial for the construction of temporary structures like halls, sheds, makeshift bridges, podiums, and spectator stands.
Construction of roofing systems in residential as well as commercial establishments.
These are useful to build scaffolding and other supporting structures in construction sites.
Sometimes, heavy-duty steel pipes can support unstable foundations in buildings.
Steel pipes, mostly welded ones, are also useful to manufacture steel pipe farm gates. Farm gates comprising steel are famous for exceptional strength and durability. These are helpful to confine aggressive cattle and keep out predators.
Trust No One But the Best
At Bison Pipe & Supply, we produce custom fencing and gating solutions for our patrons. With our expertly-trained crew, top-notch fabrication units, and a supplying network to envy, we assure you Bison Pipe & Supply can take care of every steel pipe need you have.