The Tough Stuff: Safeguarding Horses with Proper Fencing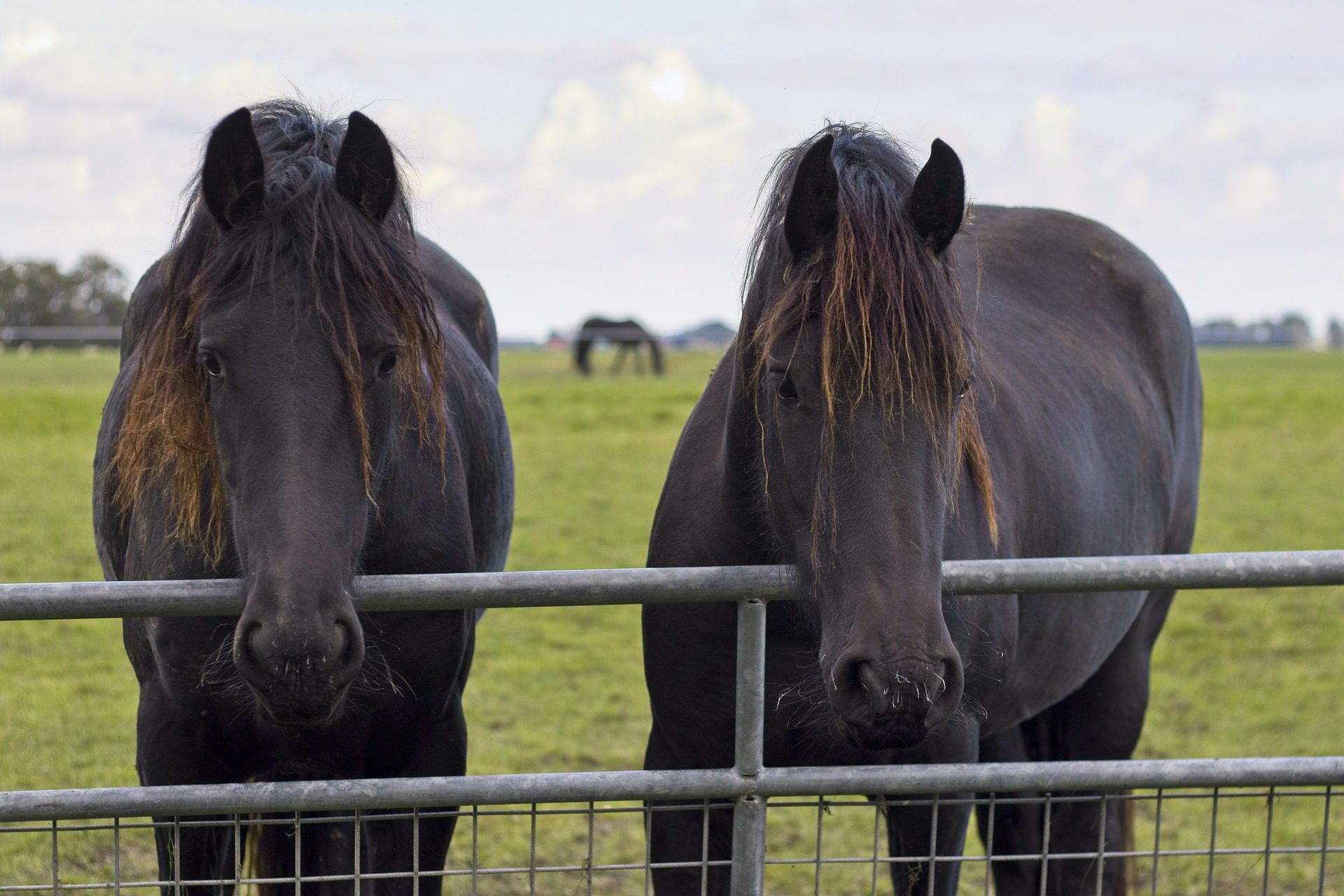 So, you've decided to bring home the rigid members: horses. But have you given optimum care to livestock fence panels?
When it comes to horse fences, the options are multiple. However, only some products can satisfy your need for safety and durability. That's when you need to pay extra attention.
Here is an essential point to emphasize: Your product must be an ideal fit according to your environment. You have two ways to proceed:
First Path: Trying everything by yourself and being unsure of the consequences.
Second Path: It's better to take a pro's guidance on determining the best livestock fence panels near you.
If you understand the value of the second option, this blog post is for you. Here is what you need to know.
The Common Livestock Fence Panel Options
What Features Does Wire Offer?
Many people prefer woven wire as it offers the promise of cost-effectiveness. On the other hand, V-mesh wires boost the safety levels at a higher cost. They feature diamond-like stripes that prevent other animals from entering the farm. It is vital to avoid smooth wire fences as they are the least visible to horses.
What's There to Find in Wood?
The next standard option that people usually consider is a wooden fence. But is it worth the cost? On one side, wood provides good visibility and durability. On the other side, there are expenses to bear and maintenance goals to tick.
Does Anything Improve with Electrical Fencing?
Electrical fencing options have some remarkable properties to reveal. They ensure easier installation and maintenance and provide optimum safety to horses. The other interesting points to note include the following:
• Horses are least likely to face movement difficulties.
• Electrical fences are a threat to harm-inducing predators.
• They are a great option to keep trespassers at bay.
How Can Poly Coat Be Advantageous?
The poly coat has something to provide among the various livestock fence panels. The best part about these fencing options is their affordability. However, they are least likely to offer longevity features. Poly coats act as problem solvers for horses who need grazing freedom (spaciousness.)
What Message Do Horse Rails Convey?
Contrary to poly coat options, horse rail fencing limits the horses' space. In today's world, more and more people are upgrading the durability power from wooden to steel poles. Horse rails also offer installation ease and keep pests away.
Make Way for the Mighty Steel
Steel gets the upper hand among the various livestock panel options for multiple reasons.
Firstly, they take the longevity aspect to another level. Secondly, steel fencing is a fireproof option and keeps the termites at bay.
Furthermore, the recyclability factor makes it one of the go-to options for horse fencing requirements.
The Noteworthy Revelations: The exceptional strength of steel surpasses that of other fencing substances. On top of that, livestock fence panels comprising steel are an ideal fit for large-sized livestock.
Steel prevents the chances of damage with maximum durability and is easy to maintain.
The Final Move of Wisdom
Although you have gained information regarding various livestock fence panels, things get more convenient when you choose the right companies.
Bison Pipe deserves all your attention for its satisfactory fencing experience. Our professionals ensure the features of quality, durability and versatility to clients. If you think it's hard to get customization features, think again! Connect with our team for more information!