The Octet of Metal Fencing: Unravel Mesmerizing Steel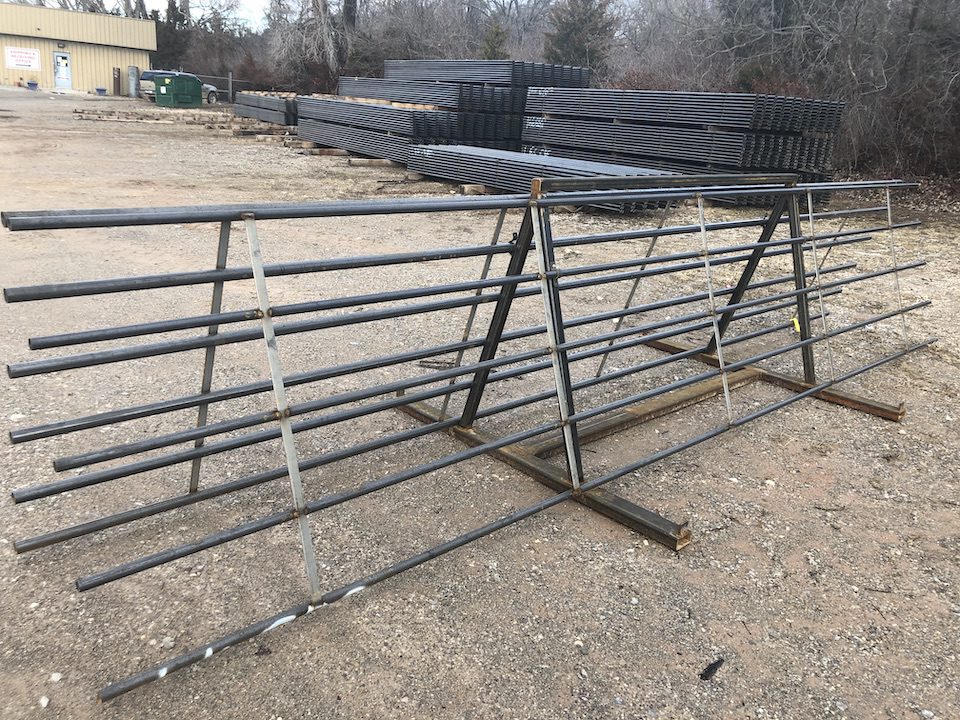 Are you yearning to transform your yard into enchantment, a fortress of solitude or a bastion of security? Allow your aspirations to scale the towering peaks of reliability as you dive into the glorious world of metal fences. Steel jack fence supply has what it takes to transform your property into a mesmerizing vista.
Metamorphosis of Boundaries: The Metal Fencing Spectrum
Discover the art of boundaries with diverse metal fencing options, merging strength, aesthetics and innovation for your property.
Aluminum Picket Fences: Where Elegance Meets Strength
Elegance and Grace: Aluminum picket fences are renowned for their sophisticated appearance that effortlessly enhances curb appeal.
Lightweight and Durable: It is lightweight, making it easier to install, yet it resists corrosion efficiently.
Customizability: Vast options for colors and styles grant you the power to tailor-make your fencing.
Wrought Iron Fences: Behold the Ironclad Guardians
Strength and Security: Wrought iron is a robust material that's difficult to breach, fortifying your property.
Ornamental Designs: Stunning artistry is wielded into wrought iron fences, giving them an aristocratic flair.
High Maintenance: It requires regular maintenance to prevent rust.
Chain-Link Fences: The Mesh of Versatility
Affordability: Chain-link fences are cost-effective options for delineating property boundaries.
Easy Maintenance: These fences require minimal upkeep.
Versatility: Customize chain-link fences with slats for privacy or vines for aesthetics.
Wire Fences: Countryside Charm with a Purpose
Agricultural Marvel: Often used for farms and animal enclosures, wire fences are pragmatic for large areas.
Simple Installation: Install wire fences with relative ease compared to metal fences.
Visibility: Maintain unobstructed views of your surroundings.
Metal Screen Fences: Modernism Behind the Veil
Modern Aesthetic: With clean lines and contemporary designs, metal screen fences are perfect for modern homes.
Privacy: They provide seclusion without sacrificing style.
Custom Designs: Numerous design options and patterns to select from.
Corrugated Metal Fences: Industrial Allure, Built to Last
Industrial Charm: Corrugated metal fences bring your property an edgy, industrial feel.
Highly Durable: Known for their ability to withstand harsh weather conditions.
Privacy: Offers privacy and adds a unique texture to your landscape.
Aluminum Slat Fences: Linear Sophistication in Layers
Sleek and Stylish: The sleek horizontal lines make aluminum slat fences incredibly stylish.
Enhanced Privacy: Offers privacy while still allowing natural light to filter through.
Low Maintenance: Aluminum slat fences require minimal maintenance.
Steel Jack Fences: The Steel-Spined Guardians
Robust and Secure: Comparable to wrought iron but with added resistance to rust.
Classy Appearance: Mimics the appearance of more traditional fences.
Variety of Styles: Available in a myriad of designs and colors. Ask a professional for steel jack fence supply needs.
Metal Fences: Your Trusty Compass in the Fencing Labyrinth
Visual Appeal: Ensure the fence complements your property's aesthetics.
Costing: Balance quality with budget constraints.
Enhancing Security: Opt for sturdy materials like wrought iron or steel.
Maintaining Privacy & Visibility: Metal screens and aluminum slat fences are ideal.
Landscaping: Harmonize the fence with your garden's landscape.
Durability: Corrugated metal and steel fences are highly durable.
Less Maintenance: Choose aluminum for minimal upkeep.
Easy Installation & Repair: Chain-link and wire fences are easier to install and mend.
A Quick Look at the FAQs
What Are the Best Metal Fences for Dogs?
Chain-link and steel picket fences are excellent choices.
Which Fences Are Corrosion-Resistant?
Aluminum and steel are corrosion-resistant.
Which Fences Are Long-Lasting?
Wrought iron, steel and corrugated metal fences are known for their longevity.
Steel Jack Fence Supply: Armoring Estates with Fortified Elegance
Steel jack fence supply is your ultimate destination for high-quality steel fences.
Endurance: Steel fences are synonymous with longevity.
Unmatched Security: The strength of steel ensures top-notch security.
Aesthetic Versatility: Steel fences come in various styles and finishes.
Return on Investment: Though pricier upfront, steel fences save money in the long run due to their durability and low maintenance.
Summon the Fencing Maestro: Professional Aid Decoded
Complex Installation: When dealing with complex procedures of metal fences.
Custom Design: Crafting a bespoke fence tailored to your property.
Large Properties: For extensive fencing projects.
Repairs: Addressing issues like rust or structural damage in metal fences.
Seize the Power of Exquisite Fencing
Are you ready to usher in the Renaissance of Fencing? Team up with Bison Pipe for steel jack fence supply! "Don't just build a fence; create a legacy that stands the test of time." Seize the day and etch your mark on the horizon with us.