Protect Your Farm: Unbeatable Strength of Steel Gates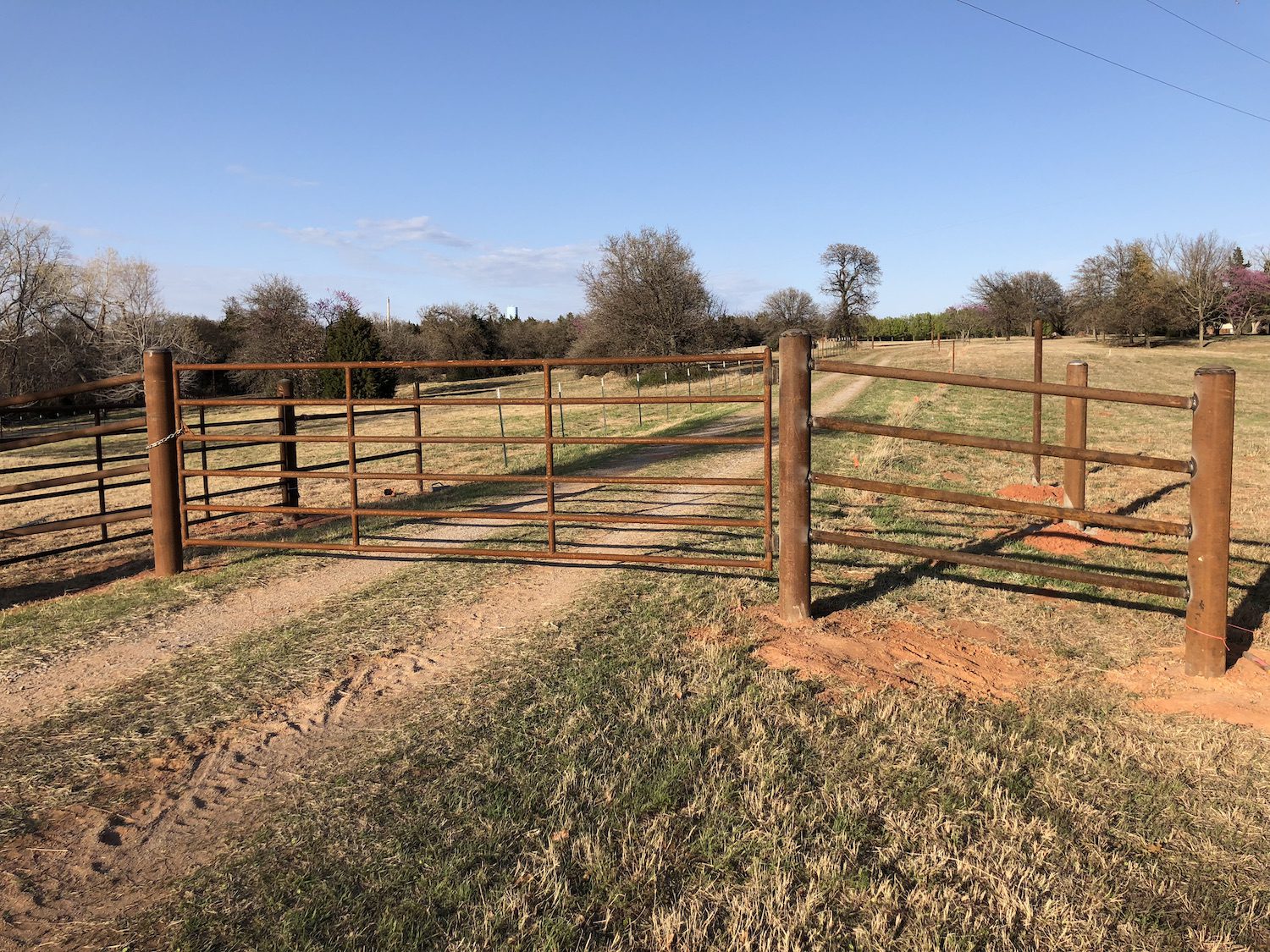 As a farm owner, it's imperative to prioritize safety and security on your farm. A significant aspect of farm safety is controlling who has access to your property. Installing robust gates can keep unauthorized persons or animals from wandering onto your farm. Steel pipe farm gates are an excellent option that combines durability, security and aesthetics.
Choosing Steel: Make a Terrific Choice
Steel is versatile and sturdy, making it an excellent choice for gates. Here are some of the main reasons why steel pipe gates are a terrific choice-
Steel is durable and can withstand harsh weather conditions.
Steel can be easily customized to match your farm's aesthetic and design preferences.
It is resistant to rot, insects and other pests.
It is a cost-effective option that provides long-term value.
The recycling option makes steel an environmentally friendly choice.
Steel Pipe Farm Gates: Sturdy Installation Ensures Optimum Safety
Extreme Security
As a farm owner, you must protect your livestock, crops and equipment from unauthorized access.
Steel gates offer extreme security by keeping intruders out and your property safe.
These gates are tall enough to prevent intruders from climbing over them.
Robust Strength
Steel gates are tough and durable.
They can support heavy livestock, machinery or equipment.
These gates can also withstand impact from vehicles or other heavy objects.
They have a longer lifespan compared to wooden gates.
Appealing Designs
Stunning steel pipe gates are available in a wide variety of designs, colors and finishes. You can choose a design that matches your farm's aesthetics and adds curb appeal to your property.
These gates can be powder-coated in different colors to match your preference.
Customize them with different designs, including arches, circles or lettering.
Steel gates require different hardware, such as hinges or latches, to add aesthetic value.
Cost-Effectiveness
Sturdy steel pipe farm gates provide long-term value for farmers, making them a cost-effective choice.
They have a longer lifespan compared to wooden gates, reducing replacement costs.
These gates require minimal maintenance, reducing maintenance costs.
As you can recycle steel, it lowers environmental costs.
Minimal Maintenance
Steel pipe gates require minimal maintenance, making them a low-maintenance option for farm owners.
They do not require frequent painting or staining like wooden gates, reducing the time and effort needed to maintain them.
You can clean them easily using soap and water, reducing maintenance costs.
Less Installation Costs and Time
These gates require less time to install than other types of gates.
They are available in standard sizes, making finding the right fit for your farm easier.
They require minimal site preparation, reducing installation costs.
The steel gate installation requires fewer installation tools and materials.
You can install them on any terrain, making them versatile and adaptable to any farm layout.
Fire-Resistant
Steel is non-combustible, meaning it does not catch fire easily.
Steel gates are not susceptible to igniting from heat sources like wooden gates.
They do not release toxic gasses when exposed to fire, making them a safer option for your farm.
Steel gates have a fire-resistant coating that enhances their ability to withstand fire damage.
To Conclude
Ensuring the safety and security of the farm is your top priority. Steel gates are robust, cost-effective, require minimal maintenance and have a longer lifespan than wooden gates. Additionally, they are available in a wide range of designs, colors and finishes, allowing you to customize them to match your farm's aesthetic needs.
Choose Bison Pipe for Installing Your Farm Gates
Regarding steel pipe farm gates, Bison Pipe offers high-quality and durable options designed to meet your specific needs. With years of experience, we provide top-notch products and services that exceed customer expectations. Contact us today to learn more about our farm gates and how they can enhance the security and aesthetics of your farm.