Pick the Perfect Fence: A Comprehensive Material Guide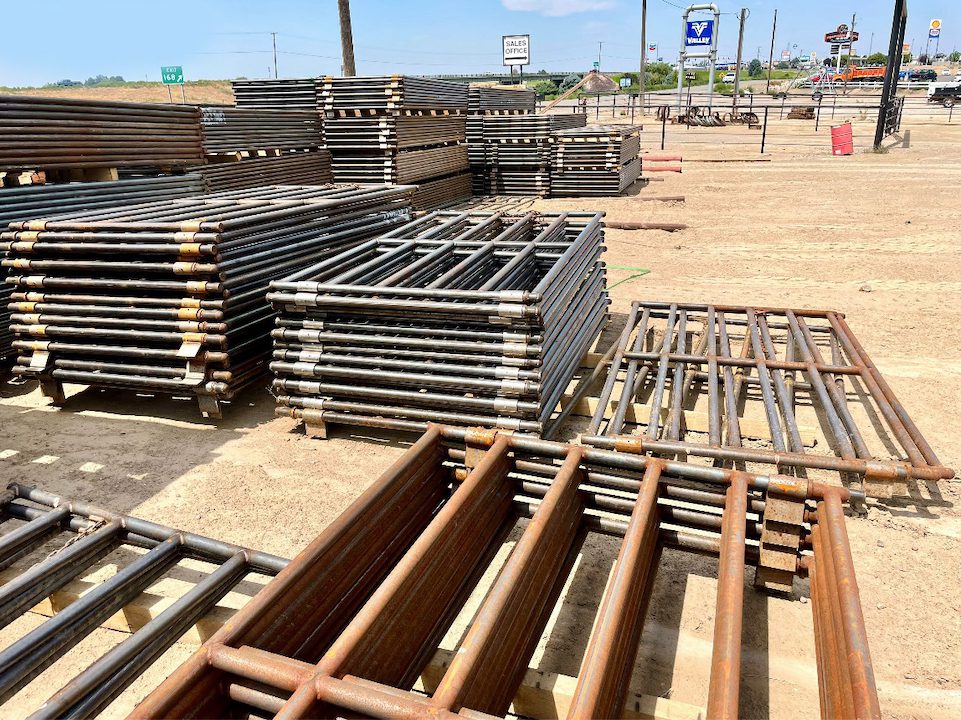 When establishing the boundaries of your property or creating a haven for your loved ones, selecting the right fencing material is much more than a mere task. It's an investment that demands quality, durability and aesthetic appeal. With a multitude of choices in the market, it's easy to get overwhelmed. So, how do you ensure your fence doesn't just stand but also withstands the test of time? The secret ingredient is your choice of material, and your first stop for this essential purchase should be a trusted fence supply store. In the following paragraphs, we break down the pros and cons of various materials so that your fence can be more than just functional—it can be your ultimate home statement.
The Classic Allure: Wooden Fences
Wooden fences are the epitome of traditional American homes, offering beauty and function. While wood brings a warm, organic aesthetic to any setting, it does need regular maintenance. Yet, with staining or sealing, your wooden fence can resist weather and time. It's the ideal pick for those who are looking for a timeless, natural look without going overboard on the budget.
Plastic Perfection: The Vinyl Choice
Vinyl fencing offers a modern twist on the classic white picket fence. Not only is it resilient against weather conditions in Idaho, but it's also virtually maintenance-free. Imagine never having to repaint or fix your fence again! However, the upfront cost may be higher than wood. Yet, given its longevity and low upkeep costs, it offers great value over time.
Essential Yet Effective: Chain-Link Fences
For the practical homeowner focused more on function than form, chain-link fences are a cost-effective option. While not as visually appealing as wood or vinyl, they provide robust security and require little to no maintenance. Often used for pet enclosures and play areas, chain-link fences are versatile and economical.
Future-Forward: Composite Fences
Composite fencing is an innovative material that combines wood and plastic's best qualities. Thanks to its plastic components, it offers the aesthetic charm of wooden fences while reducing the maintenance work. Despite the higher initial cost, composite fencing is gaining ground for its durability and sustainable footprint.
Craftsmanship Meets Durability: Wrought Iron Fences
Wrought iron fences exude sophistication and old-world charm. Custom-designed and often handcrafted, these fences are the epitome of form and function. They require regular maintenance to avoid rusting but can last decades if well taken care of. Wrought iron fences are often considered the cream of the crop in terms of elegance and security.
The Unnoticed Guardian: Steel Pipes
Beyond traditional materials, steel pipes offer a unique blend of resilience and versatility. Commonly used for agricultural or industrial settings, steel pipe fences are strong and can withstand severe weather conditions. Their understated look may not win beauty contests, but they hold their ground—quite literally.
Steel Pipes: The Star Player for Fence Supply Companies
When you weigh in all factors like durability, maintenance and security, steel pipes are the ultimate champion for fencing. Not only are they resistant to corrosion, but they also offer unparalleled strength that stands the test of time. It's a one-time investment that protects your property like no other. If you need a fence that works as hard as you do, make your way to a reliable fence supply shop and opt for steel pipes.
Secure Your Peace of Mind with Bison Pipe
Don't settle for just any fencing solution when the gold standard is within reach. With Bison Pipe, you're not just purchasing a fence but investing in lifelong security and unmatched quality. Visit our Idaho fence supply location today to see how we can fortify your property like never before. Your future self will thank you.