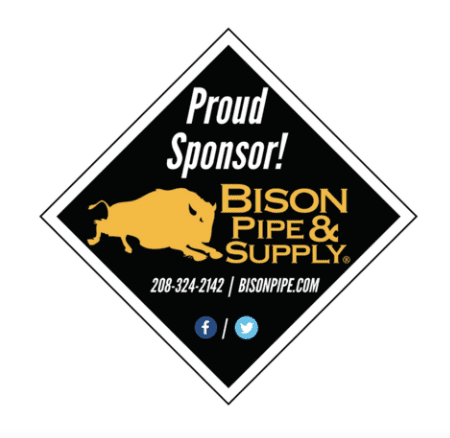 Bison Pipe & Supply is proud to be a sponsor of the 2021 5th District High School Rodeo! The 5th District's mission is to allow students the opportunity to compete in rodeo at the district level, while learning lifelong lessons. The 5th District High School Rodeo includes participants from the counties in Idaho's Magic Valley, north of the Snake River.
Located in Jerome, ID, Bison Pipe & Supply is one of the nation's premier steel pipe distributors. We offer pipe ranging in sizes from ¼" to 120" diameter, in numerous wall thicknesses, and with various finishes.
Additionally, we offer Bison Tough steel fencing, gates, and other containment products, both in standard sizes and made-to-order. We supply our customers with Priefert fencing products, Stay-Tuff high tensile wire fencing, and other livestock-safe containment solutions, as well. We also offer assembly services to build your steel fences, gates, pens, corrals, arenas, and more!
To learn more about any of our products or services, call 800.764.7473 or come by our yard at 240 East Frontage Road North in Jerome, Idaho (Exit 168 on I-84). Also, check out our website at BisonPipe.com.